Separated by lockdown but connected through technology, Lines of Flight have achieved something special: producing an album worth of material with nothing more than an iPhone each and an internet connection.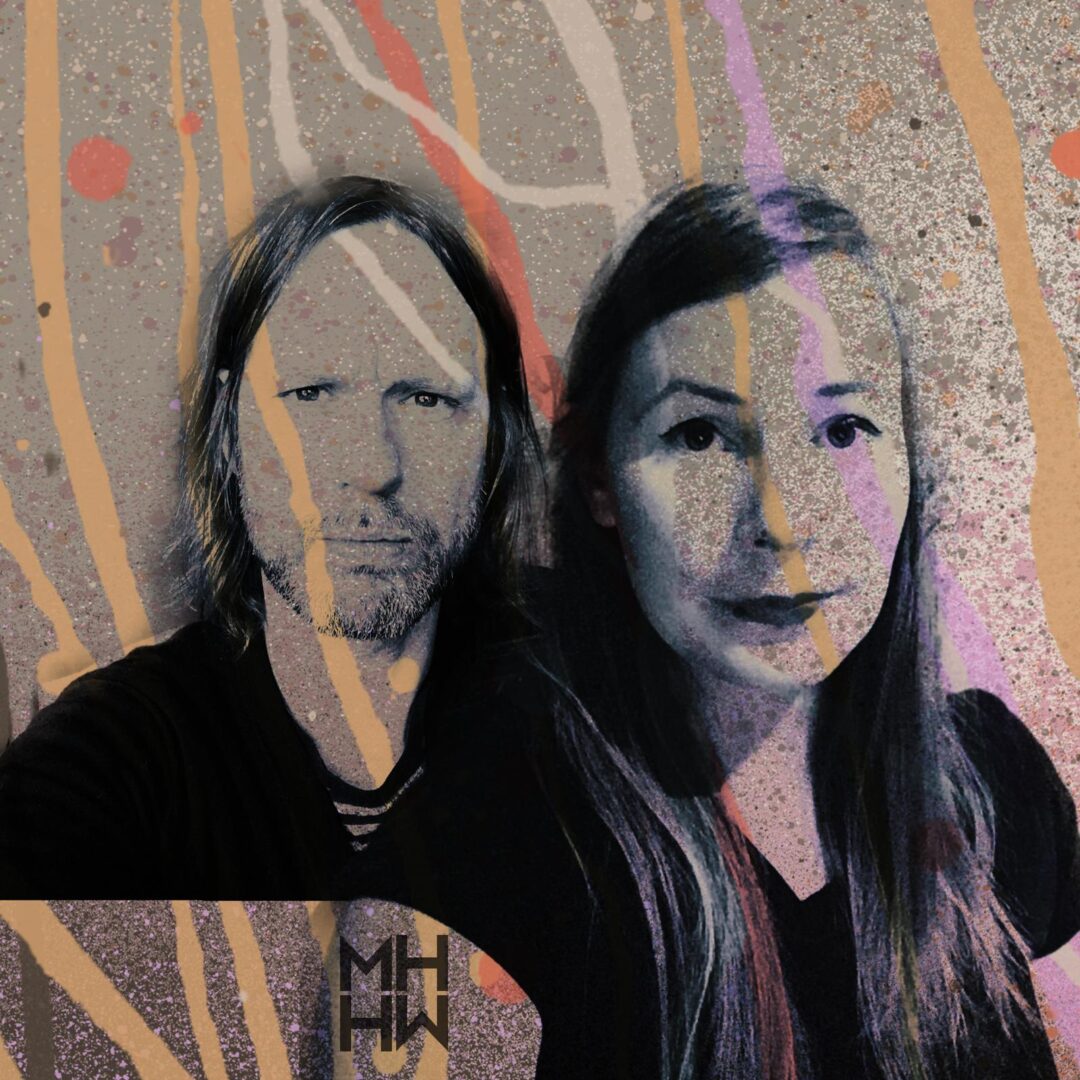 The Leeds-based duo, comprising of Matthew Henderson (vocals & synths/programming) and Helen Whale (vocals), met online and began collaborating using the free GarageBand app which comes pre-installed on the iPhone, sending files to each other via WhatsApp and recording vocals using iPhone headphones and mics. By the time the duo finally met each other, they had already written five songs. Five more followed to create a ten-track album, 'Signs of Life', which Lines of Flight have since had mixed by Leeds-based producer Ed Heaton, are putting out one track at a time throughout 2021.
Track number three is 'Heading Out To You', which was recently dropped on Spotify:
'Heading Out To You' is a dreamy synth-pop track that calls back to 80s artists such as Depeche Mode, awash with retro synths and underscored by a dramatic piano and computerised drum beat. The vocals are produced in a lo-fi way, which on first listen I thought was a conscious, artistic decision that works rather nicely, rather than due to working around the limitations of iPhone microphones. Multiple layers of vocals fill out the sound nicely, and when coupled with a lo-fi effect, you get that washy sound popularised by artists such as Sufjan Stevens. It's also nice that the vocals are not over-produced, and still retain that human touch.
The song itself is about yearning for escape. Of the track's origins, Matthew writes:
'This song came about following a drive out to the north-east coast. I was reminded of driving up Sutton Bank in the snow, in a wonderful old car that my dad drove – a 1970's Datsun Laurel. It felt so luxurious! At the time I was driving to a party and all the anxieties of that I had as a teenager, but in the song I reposition it to be my final drive to reach my dad – to be reunited with him, in his car – to travel to the 'other side' as referenced in the song (which in itself is a reference to the 'why did the chicken cross the road' joke – the dark existential humour of 'to get to the other side', always appealed to me). I did this by remembering that when I was driving to the party I nearly crashed – which I then reframed as a means to reaching my dad.'
'Heading Out To You' is also accompanied by a music video directed by Amy Cutler, which was also filmed on (you guessed it) an iPhone:

It's great to hear how Lines of Flight have taken the constraints of the situation, having to work remotely and having no access to a recording studio, and use these creatively to create something new and unique.
To follow Lines of Flight and hear the rest of the album as it is released, follow them on social media using the links below: