London-based singer-songwriter Emily Parish makes alt-pop infused with folk sounds. In 2020 she released her debut album 'How I Feel Now', and 2022 has just seen the release of her newest EP, 'Don't Need Much'.
The EP is a collection of four tracks, mostly written throughout 2021, with the addition of a reworked older song. As the singer-songwriter puts it "it embraces everything from love and relationships to working life and wanting more from my 20s."
The title track 'Don't Need Much' is an atmospheric alt pop offering, centred around Emily's distinctive vocal, a guitar riff reminiscent of Daughter, and a slow electronic beat. Emily's wispy vocals (which bring to mind artists such as London Grammar or Tusks) impart a certain kind of vulnerability, as she sings about love and the longing for human connection. The arrangement is sparse but the crafty use of reverb creates a vast sonic space where the parts come together to create an enveloping soundscape with beautifully dark tints. The strong and memorable melodies of the chorus make this rightfully the title track of the release.
The second track, 'Moonbeam', is a more intimate folk pop affair, with closer, drier vocals and a sparse arrangement of acoustic guitar, bass and drum and the occasional sparkle of glockenspiel. With echoes of Billie Marten or Lucy Rose, it's a song with sad lyrics about emptiness and loneliness, in a major key. This juxtaposition seems to work well, especially when coupled with the quirky lyrics. Talking about this song, the musician explains:
With 'Didn't See You Leaving' the fragile sensitivity of Emily's voice is showing at its best, echoing the heartbreaking lyrics, impactful from the very first line: 'you were just a disappointment'. The simplicity leaves space for the emotion to blossom into naked vulnerability with a heartbreaking ending. The word play 'didn't see this coming/didn't see you leaving' is cleverly devised to make the choruses memorable, and with the soaring vocals and soft high notes, this one is sure to tug at the listener's heart strings.
Going around in full circle, the EP closed with an alternate version of 'Don't Need Much', an acoustic piano version that is perhaps even more touching than the full version. The melodies and the vocal rendition are so strong that they literally 'don't need much' to hide behind in terms of accompaniment. When the guitar comes in towards the end of the song, it's exactly what the song needs to grow, showing that when the songwriting is strong enough to stand on its own, less can be more.
'Don't Need Much' is a collection of songs showcasing a well-rounded sound, delicate and intimate, simple yet sophisticated, and above all, always conveying honest emotion. An artist that we are glad to have discovered, and whose journey we will be sure to follow.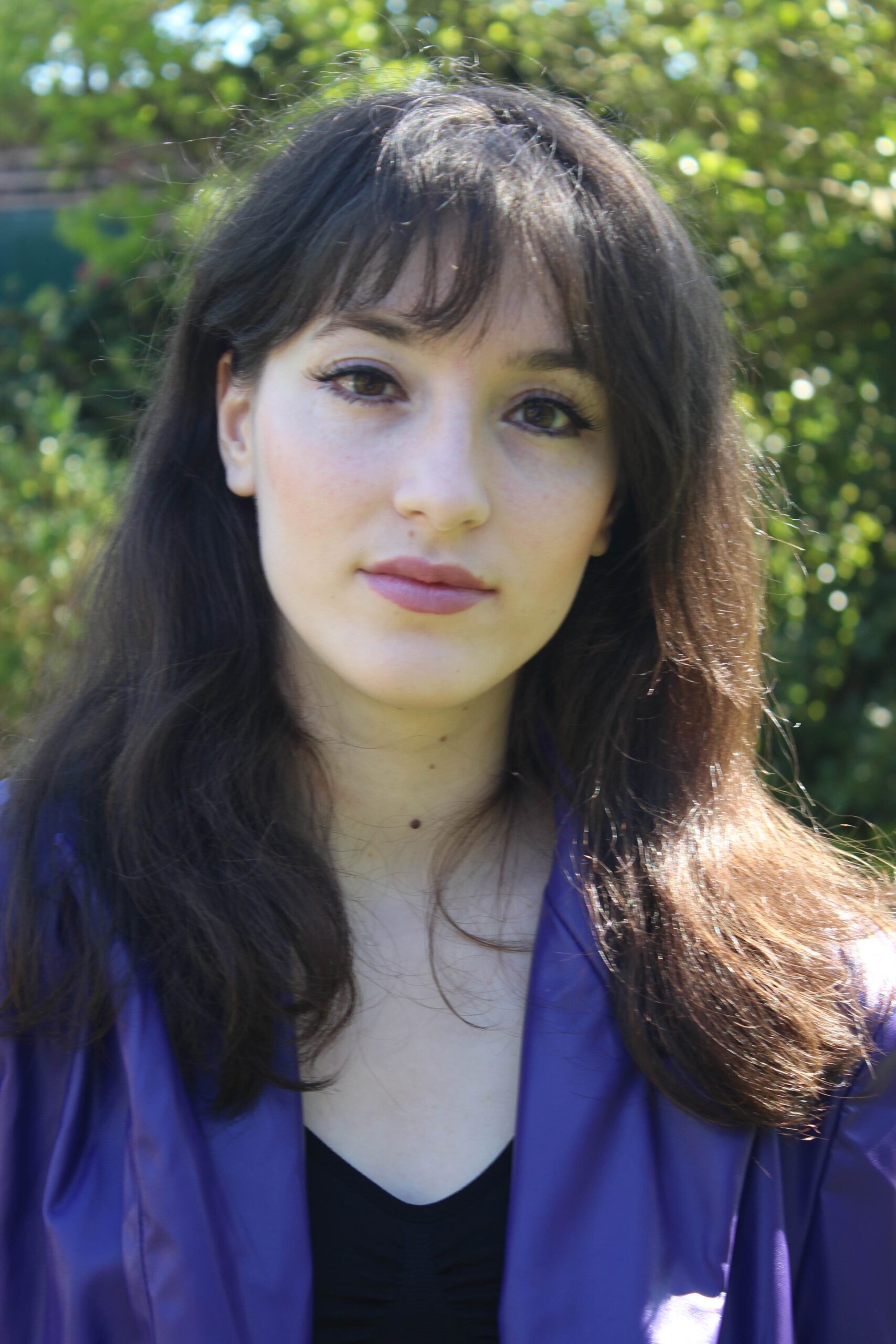 Julia Tache is a musician, social media enthusiast and writer. She releases music under the moniker Jewelia, is the founder of IndieGems and co-owner of Dual Productions.